Our Workshops
.
Some Speak About It, Some Don't, Some Just Listen - Whatever Your Preference, We're Here To Help You With End Of Life Issues!
Sorry, no posts matched your criteria.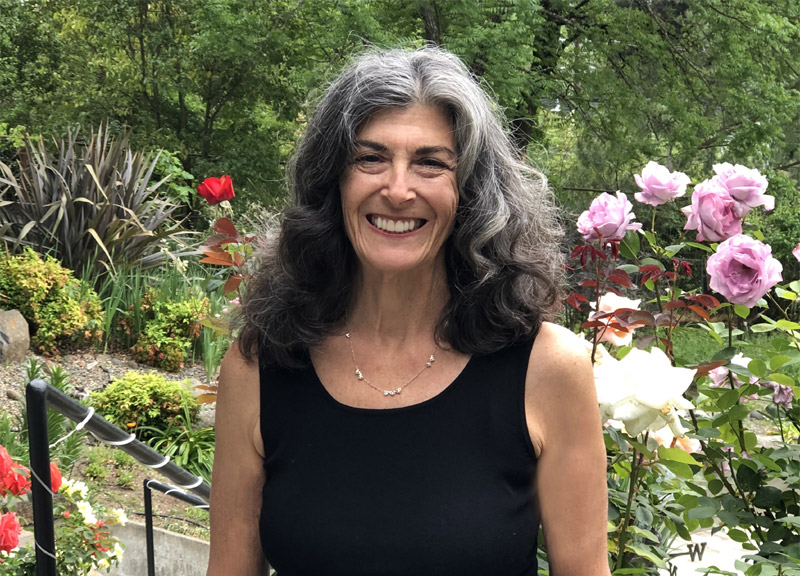 Sharon Ziff, RN
Founder and Educator
I have sincere desire to collaborate with you on the issues close to your heart, spirit and soul. My belief is that each individual has the right to build their own plans and standard of care for themselves and their loved ones when faced with life and death issues.
Sharon
Creative Educator
.
If you don't deal with end-of-life issues now, you may lose control over how you live out the last years, months, weeks, days of your life. It's time to make decisions about your care and quality of life for all aspects of your life. It's not just for yourself… it's to help your loved ones follow your wishes when the time comes! You're not alone... Sharon Ziff, RN is here to help you navigate through the maze of details.
About Sharon
KEEP INFORMED ABOUT ``LET'S SPEAK ABOUT DEATH.``
.
LEARN ABOUT NEW RESOURCES, WORKSHOPS AND BLOG ARTICLES.
Latest News
.
We'll be posting regularly to keep you informed and up-to-date on various issues having to do with preparations for death and dying with dignity.
At this time of "Days of Awe", the time between the Jewish New Year, Rosh Hashanah and Yom Kippur, Jews all over the world become more introspective. We diligently call out all the places where we sinned—  "missed the mark," as

You think you have everything under control, then something you weren't prepared for happens.  You're thrown into a tailspin.  How do you get your feet back on the ground?  Can you stop for a minute and take a deep breath

Do you want to be "Young" when you die?  Do you want people to say,  "She died young?"? No, not me.  I want to be Old when I die. My mother was old.  She was 94. And she still prepared her own taxes
Workshop Topics.
"Speaking About Death" Workshops are meant to explore the final chapter of life & provide helpful support tools.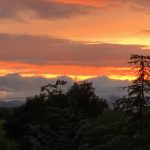 Kathy Story, MFT
As a social worker at our local Hospice, I worked with nurse Sharon Ziff for many years, and can heartily endorse her sensitivity and skills in the area of death and dying. Sharon and I often met together with patients and their family members to introduce them to the ideas and practices of hospice care, we admitted patients to Hospice Services when they would so choose, and we shared in the delivery of care for pain and symptom management and emotional support until the time of the patient's death. I loved to work with Sharon because she always came to the work with an ability to listen deeply and discern what was most important to each patient/family; she gently facilitated the sharing of precious end-of-life thoughts, feelings, concerns, and needs. She knows the profound importance of each person's individual life story as they anticipate death, and she unfailingly wants to hear and appreciate each of those stories. She is aware of the great vulnerability that facing death brings to a person/family, and also of the quiet courage that is required of people as they come to the end of their life, and she accompanies people at this time with tenderness and warmth. Sharon consistently weds a matter-of-fact attitude with deep respect for the ultimate mystery of death, and she is an experienced guide who will effectively support those who are ready to look at the deepest mystery of life. In this challenging time which raises the issue of mortality for all of us, it is so important to be considering our feelings regarding end-of-life, and the understanding of and sharing of those thoughts and feelings is something Sharon Ziff is uniquely able to facilitate. Those who choose to explore this most critical aspect of life with Sharon will be in good hands!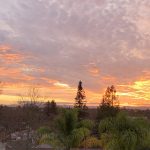 Tess Lorraine
Facilitator: Speaking of Death...Cafes in Sonoma County Awakening to Life and Death: Community Collaboration to Navigate End Of Life
Talking about death and dying is a conversation we don't generally engage in. We may be reluctant to speak directly to what is unfinished. Whether it be our directives , designating accumulations, addressing our relationships, or making peace with ourselves, its important. I have collaborated with Sharon Ziff in community education to prepare for our dying. The wisdom, experience and safety she brings, has been a great contribution. Committed to end of life work for years, she is compassionate and supportive. She is an advocate, a medical professional, and an experienced guide in the transformative process of our final stage. We are fortunate that she is broadening her experience a Hospice Nurse, to engage the community in the completion of a lifetime.
Bonnie Ferber Hart RN BSN
Sharon is a Hospice Nurse and has personal experiences with death and dying which provides her as a great resource and support and counsel those facing end of life decisions and issues. As a colleague and friend, I feel comfortable recommending her as a caring, compassionate and knowledgeable person in the field.
Contact Sharon
.
Schedule a custom workshop today!